Time is your nemesis.
You raise your sword with both hands to strike away at the day. Sometimes it begins with you simply knocking out the things to do, but the sword gets heavy despite you giving it all you've got.
You start to lose control, time takes off and at the end of it all, the things that needed to come off your TDL (AKA, to do list) remain there, staring you in the face. There you stand, sword in the sand, asking how it happened and wanting to know what to do about it. 
But it doesn't have to be that way.
Weeks don't have to start out rough. Getting past the hump in the middle of it is easier than you think. Pinky promise. 
The cracks that things fall through can be sealed as quickly as changing a washer on a leaky faucet. You can find a much better home for the appointments and stuff to do that are hanging out in your head.
I get it, you've got a lot to do but really, your calendar can look like that perfectly organized closet you saw in Real Simple magazine.
There's a method to dealing with the madness that will have you keep the plan you have for your day. The phone calls, the squirrel that runs across your desk and the fires that start to burn don't stand a chance when it's in play.
Your weeks are out of whack so create that Monday through Friday flow. You're stuck but get your groove on and silence the people in your head.
Take The Time Rival's Journey
Your nature has you all over the place so let's get you focused, on point and on purpose
You know what needs to happen and will take on the day with a vengeance
You have no time for you so that needs to change
High standards and over-analyzing get you stuck in a loop, so get ready to kick perfectionism to the curb so you can stop wasting time and get it done
Too many squirrels run across your desk in a day so I'll show you how to deal with that four legged culprit without derailing your day, giving you back your focus and your time
A lot of time goes to putting out fires and you're good at it actually, but it's time to put the fire extinguisher down and learn how to prioritize in a way that allows you to deal with them when it's practical
How Will This 5 Day Journey Get You There?
By looking at who you are when it comes to time, your Productivity Persona, and addressing two common challenges your Persona struggles with.
Learn how your personality feeds and impedes your productivity, so tweaks to your habits feel natural and easy
Get solutions specific to your needs, apply them with me there in the mix to get you on the way to conquering those two challenges, creating a pattern of success for you
See your personal relationship with time and create a new one that feeds your goals
Understand why you have particular productivity strengths and weaknesses and learn to work with them
Create community and camaraderie and get daily support from me
So, Who Am I?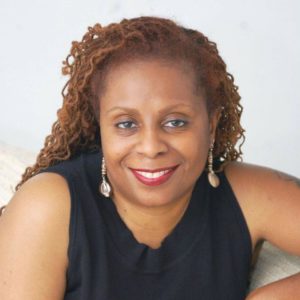 Hey there! I'm Sheila Hawkins, The Personal Productivity Alchemist.  I am a not so ordinary productivity coach for women business owners. My method for working with clients is based upon my belief that productivity is personal, which means putting yourself at the core of getting things done. Who you are says everything about how you get things done and why you're not getting it done. I change the way women in business see this thing we call time and how they approach getting things done. That's what this journey is all about and I'm excited to walk with you.
The Sword Is Heavy and It's Time To Put It Down
The Deets:
This Journey lasts 5 days. Each day you'll get a short video, 5 minutes or less because I'm not here to waste your time. That video is specific to how you operate around time. Get to know that side of you, look at those two challenges you face daily, get and apply a remedy for what ails you.
You get to share your struggles, breakthroughs and a-ha moments with me because we're going to hang out together in the Productive Alchemy FB group. Uncover more about your relationship with time and the challenges you're taking on.
At the end of your Journey your sword will be back in its sheath and you will have met your challenges head-on. You know how to deal with them as they come up in your day without having to engage in battle. Continue the conversation about personality and productivity with me regularly inside of community and camaraderie so you don't continue the Journey on your own.
Never raise your sword again
Give up the never-ending battle with time